Moving Head Light
AYL-A004 RB575W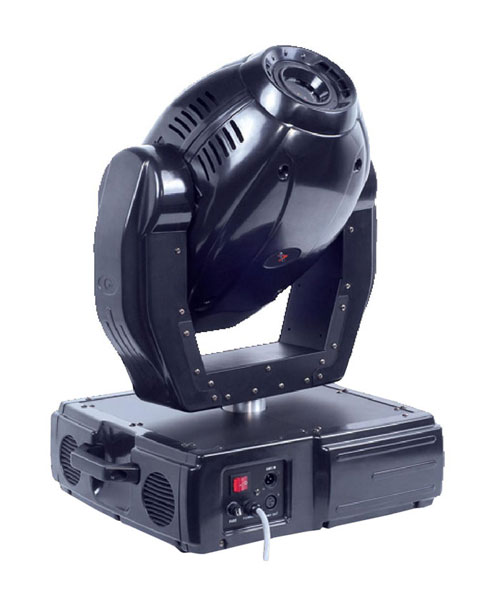 Voltage: AC220V-110V 50-60Hz
Bulb: NSP575w
Frequency: 680w
Control Signal: DMX512
Control channel: 16H
Packing Size: 560 × 560 × 690mm
Net weight: 39kg
Gross Weight: 43kg
Features
Color: 7 colors + white, rainbow effect.
Prism: one rotating 3 face prism
Dimmer / Strobe: double mirror dimming, strobe 1-10 / s, speed adjustable.
Over-temperature protection: 100 ℃ temperature overheat protection
Focus / Zoom: linear concentration, reduce and enlarge images available.
Aperture: an adjustable aperture
Tilt: horizontal, vertical tilt 1.8 °
Photoelectric reset: horizontal, vertical, using the photoelectric reset devices are self -
Action to correct function.
The level of maximum 450 ° rotation
Maximum 270 ° vertical rotation angle
Speed: horizontal, vertical speed adjustable from 0-255
Full-screen LCD menu